Hello Everyone!
How's your October been? I've definitely been enjoying the fact it's Halloween, but I guess since that's coming to a close we should start looking forward to bonfire night. ;) In terms of blogging and books, it's been okay. I've been quite a slow reader and nearly let the blog go unscheduled but I've managed to keep everything in order luckily. It's been tiring how busy I've been, and I'm certainly dreading the work actual exams are going to be.. Ah well. I'll worry about that when I get there.
Around the Blogosphere:
Jamie has done a post where she dresses up 5 of her favourite YA couples for Halloween. It is SUCH a good post, and so fun too! I love it!
Lucy talked about leaving your mark on books, and the history that often comes with a book. It's a very relatable post, and something that I think applies to every reader.
I'm in love with Mel's feature, Fairytale News, where she talks about everything to do with reading. I love it because it always gives me new books to be excited about and reminds me of any I should look forward to!
Favourite Book: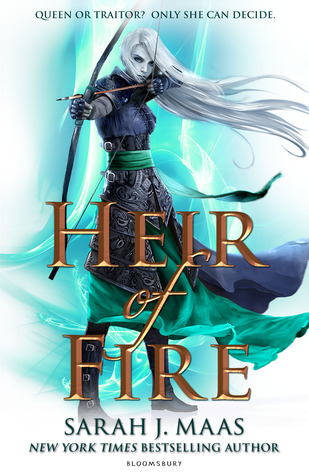 Heir of Fire by Sarah J Maas
Top 3 Posts:
Top 5 Songs:
Take Away the Books:
IT'S HALLOOWEEENNNNN! I love Halloween- well, I love the dressing up. If you look out on twitter, you may see some Halloweeny conversations, but since this is scheduled, we'll see! ;)

I don't actually think I have much to say... Hmm.... OOH- I've been watching Agents of SHIELD!!!! IT'S SO GOOD BUT MY HEART IS BREAKING ALREADY.
I hope you have a really amazing November!! Please tell me about your October; Do you celebrate halloween? If so, what did you go as?