Hello Everyone!
The lovely Zoe over at Bookhi tagged me, and I'M REALLY HAPPY! I watched this tag on booktube ages ago, but I had no idea it had made it's way over to the blogosphere yet! I think I managed to come up with a good set of answers, I hope, but I'd just like to give a small disclaimer that this tag is for fun and is not meant to offend anyone!
1. An Over-Hyped book: Let's start this off with a Zombie Apocalypse! Let's say you're in a book store, just browsing, when BAM! ZOMBIE ATTACK. An announcement comes over the PA System saying that the military has discovered that the zombies' only weakness is over-hyped books. What book that everyone else says is amazing but you really hated do you start chucking at the zombies knowing that it will count as an over-hyped book and successfully wipe them out?!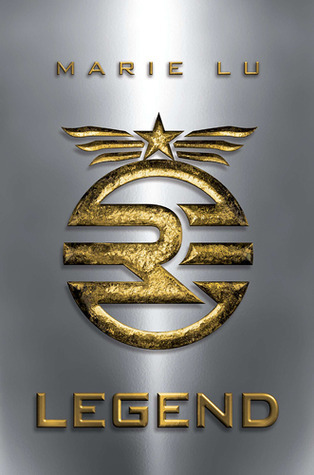 Yeah... well this is kind of awkward, right? I went into this book thinking: "Whoop!! Everyone seems to like this!" and "I'M READY TO HAVE A NEW FAVOURITE SERIES." Then I read it and was left to wallow in a sea of disappointment. After I read it, I saw lots of people getting really excited about the last book in the series, and I remember people being so happy about BEA because of Chapter Samplers or something. Me? I was just left confused at all the hype, unfortunately!
2. A Sequel: Let's say you've just left the salon with a SMASHING new haircut and BOOM: Torrential downpour. What sequel are you willing to use as an umbrella to protect yourself?
Knife Edge by Malorie Blackman. AH. This is literally a: WE
DO NOT SPEAK OF THIS moment, but I shall make an exception for you lovely people. Basically, after that amazing first book with a HEART-SHREDDING ending, the only reason I read this was a storage combination of hope and sheer stubbornness. I did end up leaving the series after this.. Knife Edge is already drenched with my tears so I'm sure it won't mind the rain.. XD
3. A Classic: Let's say you're in a lecture and your English teacher is going on and on about how this classic changed the world, how it revolutionized literature and you get so sick of it that you chuck the classic right at his face because you know what? This classic is stupid and it's worth detention just to show everyone how you feel! What classic did you chuck?
Oh no.. people are going to hate me for this but.. Pride & Prejudice.. I'll be honest and admit that I should probably try and struggle through this again, but the last time I attempted that journey, I got to 47% on my Kindle before deciding that I did not care who on earth was going to marry who, or why Mr Darcy seemed to be
so disagreeable. I apologise deeply for my thoughts.
4. Your least favourite book of life: Let's say that you're hanging out at the library when BAM global warming explodes and the world outside becomes a frozen wasteland. You're trapped and your only chance for survival is to burn a book. What is the book you first run to, your least favourite book of all life, what book do you not fully regret lighting?
Atom and Eve by Jeff Yager has to be my choice for this
one. It was an e-galley that I thought sounded good for a particular reason and I ended up disliking it because of that particular reason. I literally did not see the point of the whole book, and I felt as though depending how you chose to look at it, the book could be seen as kind of sexist, in my opinion.
My review
explains it better.
5. (polandbananasBOOKS's added bonus question!) Bad Ending: You're about to go up on stage when you realise you're chewing gum. You have all your favourite series backstage to steady your nerves before your performance and you realise you have to rip out the last page of the last book in one of your favourite series to rid of your gum BECAUSE YOU CAN'T GO ON STAGE CHEWING GUM! What book do you choose to rip out the last page of?
This is probably the easiest choice: The Woman in Black by Susan Hill. This book isn't part
of a series, or one of my favourites, but it is a good book- so I'm not
technically
cheating... Anyway, you'll get to the end of this book and you'l think that everything is all fine and dandy. AHAHAHA! YOU HAVEVNT READ THE LAST PAGE. IT IS PURE EVIL. EVIL, I TELL YOU.
I really hope you enjoyed this tag! I definitely had fun choosing the books for each category. I tag:
Georgia @ The Books Bandit
Holly @ A Daydreamer's Thoughts
Fi @ Books for Birds
Sorry if you've already done this!