Hey!
I went to see the Host Movie the day it came out so I thought you might like know what on earth my reactions were to the movie instead of just my reaction to the book so here it is:
(Spoilers in Red)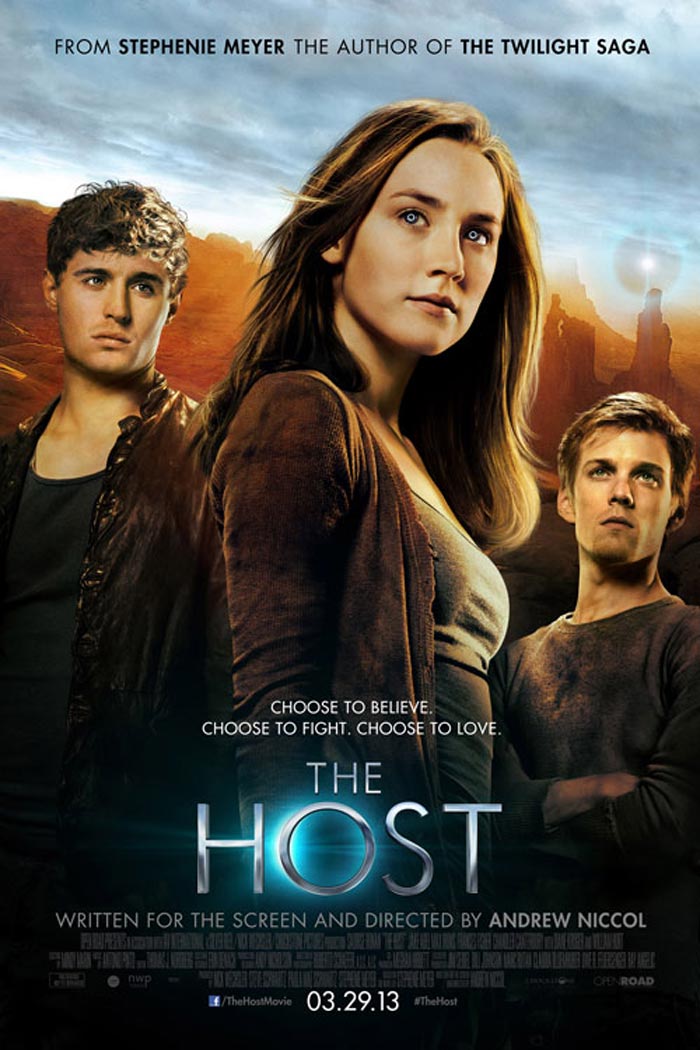 So I thought the movie was good. Not amazing, not bad. So firstly the Good Points:
Saoirse Ronan is officialy an awesome actress.
The special effects and the seeker uniforms, etc. were all really good.
In my opinion, I did think that the souls looked like what I imagined.
I just basically just enjoyed it but I can't really pin point why..
They portrayed how Melanie and Wanda interacted well.
Bad Points:
Those two nameless guys at the beginning didn't die in the book so they didn't have to die in the film.
They left out Walter!
I imagined the scene where Wanda gets attacked to be a bit worse, plus the floor didn't cave in. :(
We didn't see Jared punch kyle again...
I thought Jamie would be a bit older.

I didn't think that Wanda would look like what she became in the end.

The Romance was too fast paced, not like it was in the book. Also Wanda slapped Jarred whilst in the book she shouts "NO!"
Melanie jumps out of a window in the film whilst in the book she jumps into an elevator shaft.
I will point out that this is me mostly being picky and that the film is actually quite good.
Bye,